TIE THE KNOT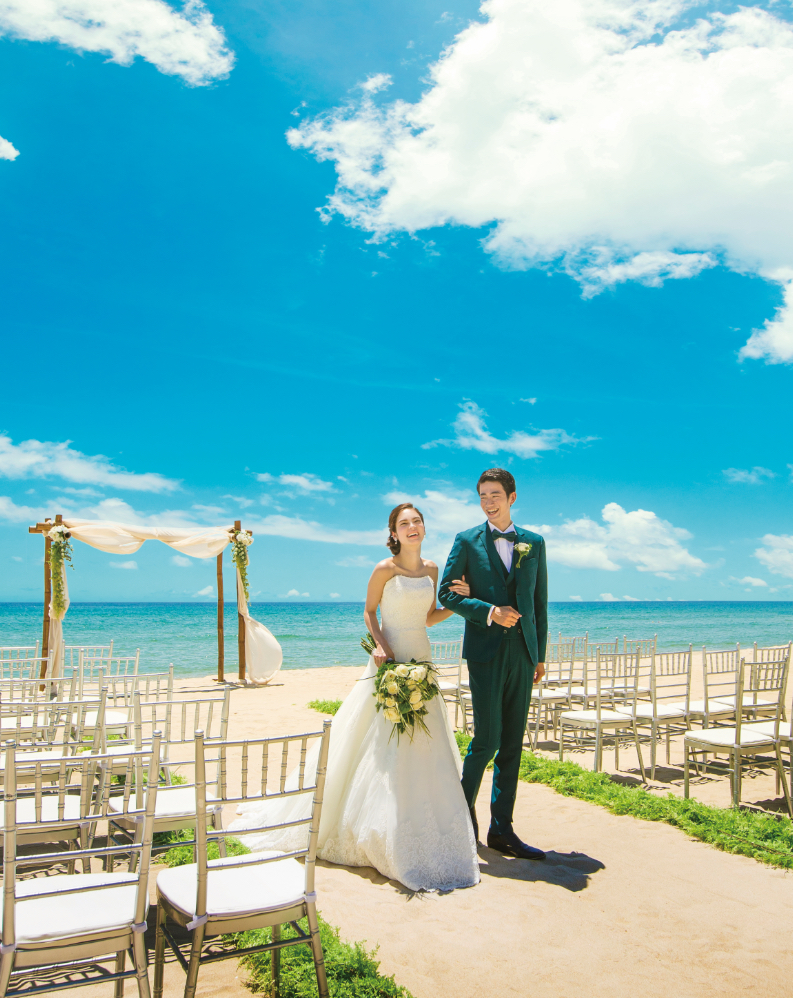 CEREMONY
Your Big Day
Around the world, many couples dream of a destination wedding on a white sandy beach. At Naman Retreat a beachfront wedding can be a dream come true. Allow our team to create the perfect destination wedding to celebrate you and your special day.
Build your theme
Naman Retreat is proud to be one of the leading outdoor and beach wedding venues in Vietnam. Here, crafting your wedding decor will come with the style and personality of your own wedding. We will pay attention to every detail and dress each space for the occasion. From the wedding space, the stage, table decoration, and bride's bouquet …everything will be carefully planned to suit your taste.
Your dream venue
Envision your dream wedding, hand in hand in one of the most beautiful beach. Celebrate your love in a together time with your unique wedding ceremony.
On the soft green lawn, in front of the infinity pool overlooking the charming blue ocean, you and your loved one will have memorable bonding moments.
A luxurious style with impressive traditional bamboo architecture the rectangular shaped, the hall is a wonderful destination for your warm and elegant wedding ceremony.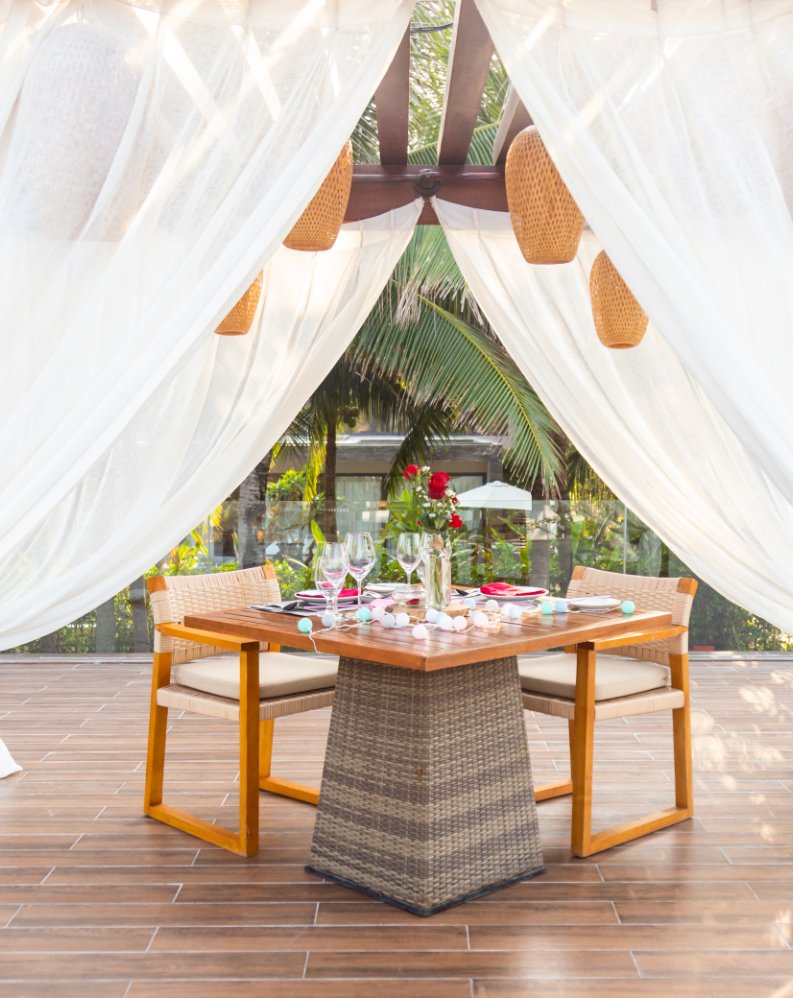 DINNER CELEBRATION
Wedding banquet
The food at your wedding is undoubtedly one of the most important elements of the whole event. No matter which style you pick, whether it's a traditional plated dinner or a cocktail-style reception, we will assist in customizing your menu and program to ensure an unforgettable nuptial event.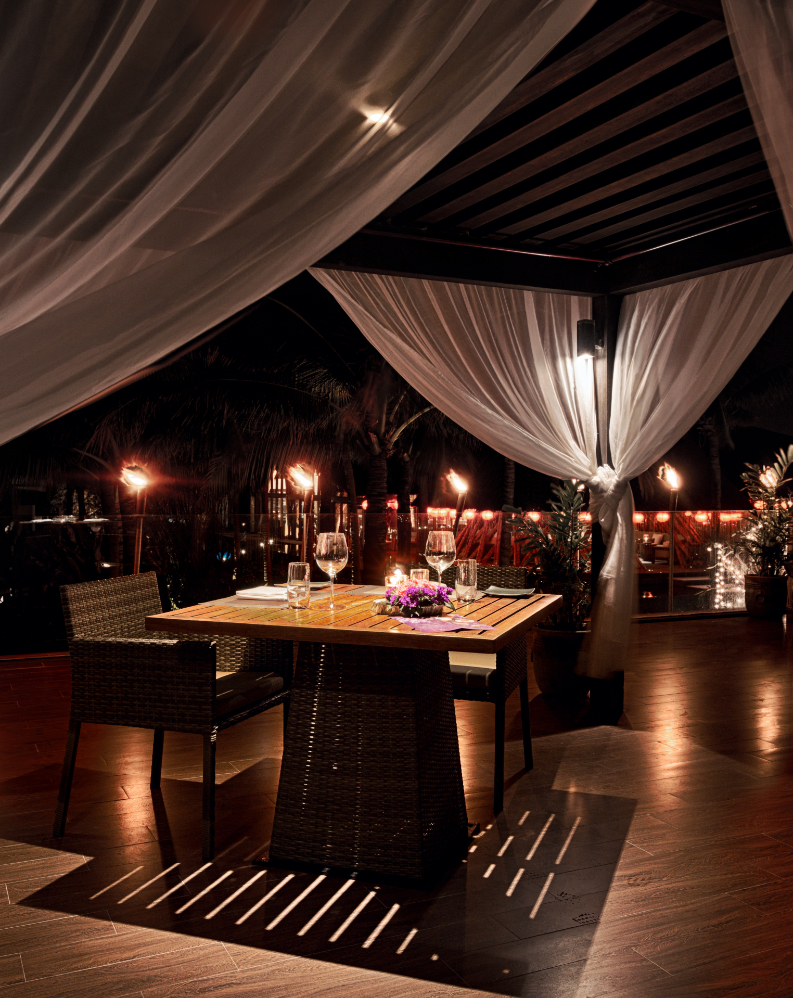 AFTER DINNER CELEBRATION
After-wedding party
The after-wedding party is always the most important and anticipated part. Here we aim to create a cozy space with passionate music, appropriate decoration,interesting cuisine for you to freely enjoy the happiest moment with your loved ones.